The global standard in green building
Leadership in Energy and Environmental Design or LEED® is an international symbol of sustainability excellence and green building leadership. LEED's proven and holistic approach helps virtually all building types lower carbon emissions, conserve resources, and reduce operating costs by prioritizing sustainable practices. Canada is one of the top territories in the world for LEED certification.
Buildings generate nearly 30% of all greenhouse gases, and 35% of landfill waste, while consuming up to 70% of municipal water.
Why LEED
LEED works because it recognizes that sustainability is key to the design, construction, and operation of all buildings. LEED helps owners and developers create high-performing, resilient buildings that reduce carbon emissions, save water, conserve energy and reduce waste. LEED also improves people's quality of life by delivering the optimal conditions for health, comfort and productivity – such as better quality air and natural light.
LEED certification provides independent, third-party verification that a building project was designed and built, or operated, to achieve high performance in six areas of human and environmental health:
Location & Transportation
Sustainable Site Development
Water Savings
Energy Efficiency
Materials Selection
Indoor Environmental Quality
How LEED works
Projects pursuing LEED certification earn points for green building strategies across several categories. Based on the number of points achieved, a project earns one of four LEED rating levels: Certified, Silver, Gold or Platinum.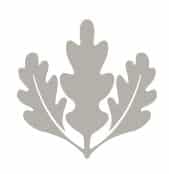 Platinum
80+ points earned
Silver
50-59 points earned
Certified
40-49 points earned
LEED certification involves a few steps.
Determine which LEED rating system you are eligible for.
Register your project at LEED Online and pay the registration fee to demonstrate your commitment.
Prepare and submit your certification application for review by CAGBC along with a certification fee.
After a detailed review, projects receive the decision. Successful candidates are certified.
Find the LEED that's right for you
LEED is for all building types and all building phases including new construction, interior fit outs, operations and maintenance and core and shell.