Best wishes as the flood cleanup continues
As Alberta continues cleanup from the June floods, the Board and staff of the Alberta Chapter - CaGBC offer everyone involved their best wishes.
Alberta leaders win CaGBC leadership awards
Congratulations to three Alberta Chapter award winners for recognition of their contributions to Alberta's sustainable building industry.
Brian Oakley, Alberta Infrastructure, Simon Knight, C3, and SAIT Polytechnic won prestigious 2013 Canada Green Building Council awards. The awards were formally presented at the CaGBC AGM in June, but Alberta Chapter members were privileged to have the three winners recognized at the May 7 Alberta Sustainable Building Symposium.
The awards represent one of the highest honours that CaGBC members can receive.
Brian Oakley, Director, Facility Planning and Architecture Capital Projects Division, Alberta Infrastructure, representing the Government of Alberta, is winner of the 2013 CaGBC Government Leadership Award.
| | |
| --- | --- |
| The CaGBC Government Leadership Award recognizes a deserving individual who has developed policies and/or programs to advance green building in Canada. She/he has shown leadership in working with the public sector to effect change and performance in sustainable building practices, including the adoption of a LEED policy for greening government buildings at the federal, provincial, regional or municipal level. | |
Simon Knight, President & CEO of C3, is winner of the 2013 CaGBC Chapter Leadership Award.
| | |
| --- | --- |
| The CaGBC Chapter Leadership Award recognizes a deserving individual who is a highly regarded advocate for the green building profession, through significant involvement in creating, building and/or sustaining a CaGBC Chapter. As a highly-regarded leader, educator and agent of change, this award honours his/her performance at the local level. | |
SAIT Polytechnic, represented by by Paul Ledaire, Janos Dvorzsak and Corwin Neufeld at the Alberta SBS, is winner of the 2013 CaGBC Academic Leadership Award.
| | |
| --- | --- |
| The CaGBC Education Leadership Award recognizes a deserving individual who educates learners in sustainable design, green building, operations and/or real estate development at a post-secondary institution. She/he demonstrates success in implementing qualitative changes to the curriculum and has delivered "sustainable" content to the green building profession. | |
Read more about the CaGBC awards.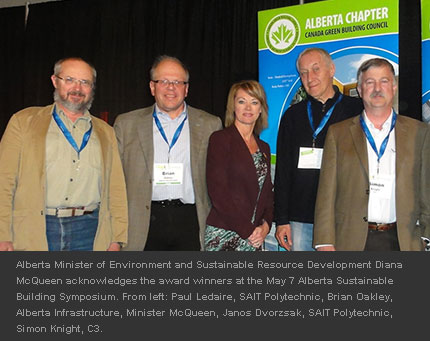 C Returns home energy audits
C Returns is returning A+ ratings for the help they're offering Alberta home and business owners in reducing their carbon footprint and lowering their utility costs.
The not-for-profit organization makes it easy. They coordinate everything that needs to be done, from energy audits through retrofits and even applying for rebates.

So what's the "C" stand for?
Cash - helping homeowners save cash by improving energy efficiency
Carbon - helping reduce carbon emissions
Community - strengthening communities by revitalizing neighbourhoods
C Returns is small - led by Godo Stoyke and Shanthu Mano - but their vision makes up for it. They want to green every home and community in Alberta.
Stoyke is a highly respected energy efficiency expert. As president of Carbon Busters, a social enterprise and sustainability consultancy, he has helped commercial enterprises, school boards and municipalities across North America and Europe in reducing their carbon footprints.
The C Returns website says Carbon Busters alone saved clients more than 78 million kilograms of CO2 emissions and more than $26.6 million in utility costs.
Mano has an extensive background in increasing energy efficiency in existing buildings and designing new zero carbon buildings. She is currently one of the lead designers of an integrated zero carbon sustainable community south of Beaumont in the greater Edmonton region.
C Returns is currently working with the City of Edmonton as part of the design team creating the concept for multi-family and mixed-use designs within Edmonton.
E-mail C Returns or call them at (780) 340-8089 if you're interested in reducing your home carbon footprint.
City of Edmonton's partnership with C Returns
The City of Edmonton is nicely into its second year of a three-year partnership with C Returns to help homeowners make their homes more energy efficient.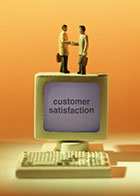 The partnership was announced in April 2012, with the City providing $200,000 in start-up funds to the not-for-profit.
The partnership especially helps the owners of older homes. C Returns work with homeowners to help them understand their options, calculate their savings and apply for rebates and grants.
C Returns aims to complete more than 3,000 home audits and over 1,700 green retrofits in its first three years. Phase 1 targeted neighbourhoods include Belgravia, Glenora and Parkallen.
It's estimated that over the three years of the program, the annual cash savings for participating homeowners will be $3.2 million, preventing a total of 321,891 tonnes of greenhouse gas emissions.
Home, sweet savings
Contributed by Canada Green Building Council
You, too, can buy an energy-efficient home without breaking the bank.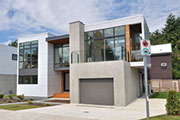 According to newscanada.com, roughly 200,000 Canadians will buy newly built homes this year. What these prospective owners might not know is that on average, green homes cost only between one and two percent more than a traditional home. They also cost less to operate and have better indoor air quality lending to less illness and respiratory problems - all while having a positive impact on the environment.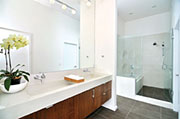 How much can a homeowner save each year with an energy efficient choice, such as a LEED certified home? In Ontario, new owners can save on average $900 a year on water and energy bills for a 2,000 square-foot detached home. This represents $22,560 over the life of an average mortgage.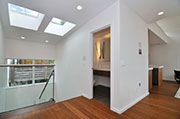 Some insurance companies also offer up to 10 per cent discounts on these types of homes, and owning one may increase your property's value.
Visit www.cagbc.org/greenhomes to find green builders and developers in your region. Save enough on monthly bills to spend your hard earned cash on more important things, like paying off your mortgage a year or two early.
Attention, home builders!

If you are a residential builder or building your own green home, feel free to contact a LEED Canada for Homes provider. Providers offer green home rating support, oversee LEED qualified inspectors (Green Raters) and market LEED to builders.

And - take the Green Building Challenge. Build GREEN for 2013 - and win! Check out the details. 
Renovation tips to save you money
Contributed by Canada Green Building Council
Time to renovate? Here are some tips that can save you thousands.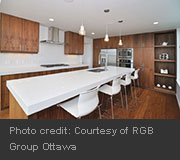 According to newscanada.com, Renovations aren't just about updating the design and comfort of your home or cottage, they can also be a great way to incorporate better approaches and sustainable technologies that cost very little, but lead to big savings.
It's often hard to know where to start when considering a green renovation. If you're considering a partial or full home renovation and want to go green, visit www.cagbc.org/greenhomes for a valuable list of resources, including local architects, advisors or contractors who are best qualified to help.
Here are some simple tips to get you thinking about renovating your space with an eye to saving – both money and the environment:
Often in renovations you have the opportunity to fill un-insulated spaces to make them more energy efficient. To go green, consider rock wool or cellulose insulation. Both are available at most home renovation centers and contain recycled content, are made in Canada, and have the potential to reduce your monthly heating costs.
| | |
| --- | --- |
| | The biggest single electricity user in an average gas heated home is your refrigerator. While renovating a kitchen, consider recycling your old fridge (many utility companies will pick it up for free) and purchasing an Energy Star fridge. Choosing a smaller size will also reduce the monthly energy cost. Compare the EnerGuide rating that is listed on each fridge before you buy one – this will tell you which ones will save you the most energy and the most money. |
Reducing water use and hot water bills when renovating your bathroom is easy. Installing a low flow or low flow dual-flush toilet can reduce your water use by up to 25 per cent. A smart way to sort through what works best on the market now is to visit www.map-testing.com.
Did you know showers use about 40 per cent of the hot water in your home? Installing the right low flow shower head, especially one that is 1.75 gallons per minute (GPM) or less, will save you up to 30 per cent. 
When looking to replace or install new windows, look for those that are Energy Star rated for zone C or D. You could also consider installing casement windows, which tend to be less drafty as they age when compared to slider and double hung windows.
Donald Cameron Centre – LEED Gold
Saved from demolition because of the price tag of building new, Banff Centre's Smith Hall has morphed into the beautiful new Donald Cameron Centre.
The need was simple: the Banff Centre's executive and administrative functions needed more space, 13,600 square feet) to be exact.
The Banff Centre targeted the old Smith Hall, one of three original chalets built on the side of Tunnel Mountain in 1948, for demolition to make room for the new home for the administration. Construction costs, however, made the team rethink their plan of demolition and, instead, renovate the existing building.
It was a good decision. The renovation and expansion of the old facility has earned LEED Gold for, among other attributes:
reusing an existing building,
reusing the original stone foundation for landscaping,
using regional building materials and sustainable certified wood,
water and energy efficiency,
using recycled and low-emitting materials, and
installing operable windows.
A major challenge in redeveloping Smith Hall was its proximity to the new Kinnear Centre, only 45 metres away. It had been designed and positioned on the understanding that Smith Hall would be demolished - and Smith Hall's original main floor elevation was too low compared with the Kinnear Centre.
Physically it was impossible to make the transition work unless we introduced a whole bunch of stairs and ramps," explains Bruce Chapman, president of Target Project Management Inc. "We decided there was no other choice but to lift Smith Hall up three feet."
That three-foot raise allowed the centre's addition to be built on grade, eliminating the need for costly grade separation considerations. The significant undertaking required internal bracing and frame work while hydraulic jacks were used to lift the structure, according to Bird Construction.
Gibbs Gage Architects says the two-level addition on the south side of the existing Smith Hall clearly distinguishes the new from the old by taking a more contemporary approach to the design. That approach ensures the new Donald Cameron Centre complements the nearby Kinnear Centre, which also obtained LEED Gold certification in the new construction category.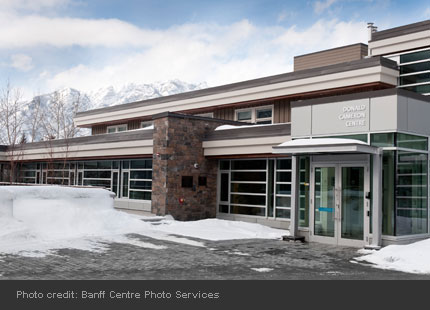 Borden Ladner Gervais Office earns LEED Silver
By implementing several programs that reduce the ecological footprint, the Calgary law office of Borden Ladner Gervais (BLG) attained LEED Silver under the LEED Canada for Commercial Interiors program.
The office scored perfect points for water efficiency, very strong points for its sustainable siting, and solid points under the innovation and design category.
In short, the Calgary BLG office focuses on:
a zero waste program, implemented throughout Centennial Place, 520 - 3rd Ave. S.W.,
more environmentally friendly information technology (IT) practices, and
sustainable cleaning.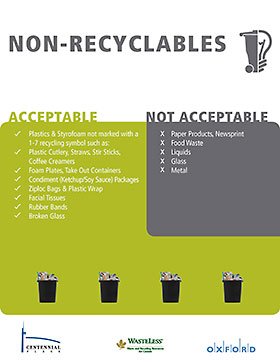 In 2011, building manager Oxford Properties Group implemented the zero waste program throughout the building. A year later, in 2012, building tenants achieved an impressive 74 per cent waste diversion rate - saving about three-quarters of all material used from being landfilled. This compares with an average waste diversion rate for Calgary of 56.7 per cent.
To improve even further, Oxford introduced a simple post-it note system to help individuals sort their materials into the proper bins. The notes are posted when errors in sorting are made, showing where the inappropriate material should have been placed.
The firm embraced a number of changes to their IT operations, all designed to lessen the carbon footprint of a busy law office. Selected examples include:
Printers use recycled toner cartridges.
Most printers are high-speed workgroup printers, reducing electrical consumption, emissions, etc.
All copy rooms have dedicated venting so exhaust air is not circulated to the rest of the office.
The office donates or recycles old equipment instead of landfilling it.
Screen savers / power saving settings are used to reduce power consumption when PCs and monitors are not in use.
Virtualization technologies and consolidation minimize the physical footprint and the power and cooling consumption in the server room.
Dual monitors help lawyers reduce the need to print documents when reviewing them.
Printers and copiers go into an energy-saving sleep cycle after a certain period of non-use.
PCs, laptops, monitors, scanners, printers and servers are Energy Star hardware.
At the end of each business day, office telephones go into sleep mode when not in use to conserve power. The phones are on a timer that follows the office's business hours.
BLG offers remote access IT solutions so users can work remotely from home and have full access to the firm's core systems. This reduces the need to travel to the office on weekends or after hours and reduces the need for the building air conditioning to be turned on after hours. The result: lower vehicle emissions and energy costs associated with air conditioning.
The office cleaning program, Hallmark's We Clean Green ™ initiative, also shows the BLG commitment to the environment and to their employees' health and comfort. Features include:

green certified cleaning products,
microfibre cleaning systems,
chemical-free dusting,
recyclable paper products, and
high-efficiency equipment.
The BLG office goes even further with the following initiatives:
Everyone in the office uses metal cutlery and reusable plates, cup, glasses, etc. to reduce the amount of waste produced.
BLG no longer offers water bottles; instead, water is served in jugs or reusable glasses.
BLG offices use video conferencing equipment to facilitate meetings without traveling.

Ernest Manning High School goes Silver
Using another high school as a starting-point template and harnessing the advances in sustainable design resulted in LEED Silver certification for Calgary's Ernest Manning High School.
Editor's note: The following article is a summary of an April 2011 Award magazine article by Mary Francis Hill.
The City of Calgary, the Calgary Board of Education (CBE) and the Province of Alberta all agreed it was time to replace the original 1963 Ernest Manning High School.
It was old. Teachers were catching drips from the roof in waste baskets. Students were wearing jackets to keep warm. The schools' deferred maintenance bill had risen to more than $3 million.
And the timing was perfect to relocate the high school to accommodate the new LRT line that was under construction - adding to the community's transit-oriented development.
The students moved into the $52.5 million new school at 20 Springborough Boulevard in September, 2011, ready to enjoy state-of-the-art features such as a fine arts wing, two gyms, a fitness centre, a pre-engineering lab, an e-learning centre, a full-service cafeteria, a learning common and career technology studies facilities offering pre-architectural design, pre-geology, cosmetology, film, media studies, photography, outdoor leadership, exercise science and more.
The school also features SMART boards in every classroom - and is the first public school in Calgary to have an artificial turf athletic field and running track.
The planning, design and construction team are also proud of the school's energy efficiency and sustainability features. Consultant Doug Cinnamon, a principal with DIALOG integrated design, used Calgary's Centennial High School, built in 2004, as a template, enhancing that template with more recent advances in sustainable design such as more sophisticated mechanical systems and the ability to control them.
"The industry is evolving. To be successful, architects and engineers have to rely on each other," said Doug. Stuart Olson Dominion Construction illustrated the benefits of a team approach. When the team saw that the school would come in under budget, the construction firm acted quickly to add a third wing, enabling the school to accommodate 1,800 students instead of the planned-for 1,500.
And Doug got interested in the science behind effective daylighting. The result is an atrium bright with southern light, but with fewer windows than the template Centennial High School's atrium because the windows are placed strategically to allow more daylight.
Other sustainable features include:
a displacement ventilation air system,
bright corridors,
an internal street system (backbone) to enhance student flow,
an open atrium that allows natural light, and
pleasing, warm brick colours, block wood, wood paneling and natural lighting.
The team also maximized its use of materials manufactured in the province including masonry and durable brick from Medicine Hat and flooring completed in recyclable Marmoleum and stained concrete.
The landscaping challenge for Kristina Meehan-Prins, an urban landscape designer with Carson McCulloch Associates Ltd., was to keep the entire site low maintenance and sustainable. That meant she couldn't incorporate irrigation. Her solution was 80 trees, 80 native shrubs, prairie meadow and native grasses and perennials. She clustered the trees to create a very attractive focal point and also a micro-climate of sorts as well as grading the site to create a passive irrigation system.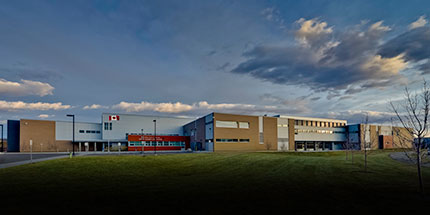 Other LEED designations
Several other buildings have also recently received their LEED designations.
Cranston School (Calgary) and Westmount School (Okotoks) have both earned LEED Gold. Westmount is the first school in Okotoks to be built to LEED specifications.
The University of Calgary downtown campus recently earned LEED Silver designation.
Edmonton-Calgary technology exchange
Alberta's two major cities have put aside their differences to share their green secrets on street lighting and solar-powered pay parking machines.
Editor's note: The following article is reprinted from the City of Edmonton website.

The City of Edmonton is a national leader with respect to the design, implementation and use of light-emitting diode (LED) street lighting. Edmonton has already converted 13,000 of its approximately 100,000 street lights to LED technology and is replacing traditional high pressure sodium street lights at a rate of 4,600 per year. By doing so, Edmonton is reducing street light power consumption by 30 per cent, lowering its greenhouse gas emissions and minimizing light pollution.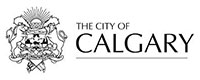 For its part, the City of Calgary has developed one of the most innovative parking management systems in the world. The ParkPlus System™ uses solar-powered pay machines, pay-by-cell phone technology and license plate recognition software to verify payment for parking on city streets. First introduced in 2007, Calgary's ParkPlus System™ is used to manage 6,573 on-street parking spaces and 8,270 off-street stalls (5,525 in parkades and 2,745 in surface lots) managed by the Calgary Parking Authority.
The ParkPlus System™ has recently introduced an iPhone app called MyParking as well as an SMS service called Text to Park as additional ways customers can pay for parking.
"Calgary and Edmonton face many of the same challenges when it comes to finding more efficient and effective ways to provide services to citizens," said Stephen Mandel, Mayor of Edmonton.
"Sharing innovative advancements makes sense for both cities, and I hope that this technology exchange signals an increasingly collaborative relationship between Calgary and Edmonton in the future."
"This partnership is a win-win for both cities and our citizens," said Naheed Nenshi, Mayor of Calgary. "We're looking forward to using Edmonton's successful and efficient LED street lighting and sharing our innovative ParkPlus technology to help manage public parking."
In order to assess the impacts, benefits and costs of both technologies the City of Calgary and the City of Edmonton are exchanging information, technical services and equipment.
Edmonton will launch its six-month EPark pilot program in mid-June with 15 parking machines (six in the City Hall Parkade, nine on streets near City Hall) on loan from Calgary. Later this summer, Calgary will install LED street lighting technology from Edmonton in a selected neighbourhood and along different types of roads to determine its effectiveness and potential savings.
For more information, visit www.edmonton.ca/epark.
Fort McMurray's grand plans for its garbage
According to the old tale, Rumplestiltskin told the farmer his daughter could spin straw into gold. That was a fairy tale. Fort McMurray's plans to turn garbage into energy and heat are part of a bold - and realistic - plan.

According to Kevin Scoble, Director of Environmental Services for the Regional Municipality of Wood Buffalo, it's 'all systems go' on its vision of turning garbage into energy, heat and vegetables.
The municipality says Fort McMurray will be the first Canadian city to use in-situ composting to reclaim their retired landfill and reduce its carbon footprint by 20 times.
According to a July 5, 2013 Edmonton Journal article, the aerobic landfill will allow the city to sell carbon offset credits and eventually reclaim and redevelop the land. Read the article -and watch the video.
Municipal elections - profile the green building industry!
With campaigning for Alberta's municipal elections gearing up, now's the time to add to the conversation about candidates' commitment to sustainable buildings and communities.

Tweet, blog, post or even consider an old-fashioned face-to-face conversation or two - but seize the opportunity the municipal elections give us to get the word out about the importance, and benefits, of sustainable building.
Already candidates with a green agenda are declaring their plans. Get in touch both to clarify their platforms and to share some facts about Alberta's green building industry.
And if any candidates would like more information about our industry or the Alberta Chapter - or if you're feeling a little shy about talking to them yourself, e-mail Tanya Doran, Alberta Chapter Executive Director or give her a call at
(780) 669-3665.
Headline highlights!
Out of the Box: Calgary proposing new guidelines for large commercial developments (Alberta Venture, June 24) - It's an almost iconic North American sight: warehouses dotting the landscape, a sea of surface parking, long lines of cars waiting to drive to the next store. It's the big-box shopping centre, and it's the ultimate symbol of sprawl.

Mike Holmes: Building net-zero homes (Montreal Gazette, June 21 and Edmonton Journal, June 22) - Homeowners, builders and architects are working together and pushing standards to build net-zero homes. These homes produce as much energy as they consume, taking the EnerGuide rating to 100. EnerGuide rates the energy efficiency of a house; a higher rating means a more energy-efficient home. One of my partner builders recently built a net-zero home in Edmonton. It features some of the latest green technology - such as pre-fab wall systems and triple-pane glass - to achieve an EnerGuide rating of 100. And, it looks good.

Could high-rises be built of wood? (The Globe and Mail, June 19) - At FPInnovations, Canada's forestry research institute, it isn't a tall tale to map out a future where high-rises are made from a new generation of durable wood.

2013 Emerald Awards (YouTube, June 6) - This group of videos debuted during the 22nd Annual Emerald Awards, presented on June 6, 2013 at the Citadel Theatre in Edmonton. The Awards celebrate environmental excellence in Alberta.

Digital channel reports green news (Edmonton Journal, May 31) - Green isn't just a colour. It's also a choice. It's an Alberta company harvesting green power from the downswing of oil-pump jacks. A small city in British Columbia with a big appetite for wind power. An Ontario dairy farmer who transforms stinky manure into valuable biogas.

How to future proof your home (Regina Leader Post, May 22) - Thirty years later as a professional engineer who works with green buildings, I know that these types of problems not only cause problems for human health, but they greatly affect the comfort and energy efficiency of buildings. I do not want to see such things happen to other people during this time of massive growth in our province.

Sponsors