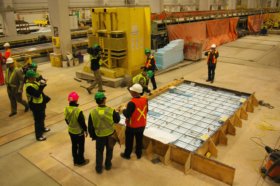 "This innovative project offers exemplary environmental performance," said Keith Shillington, Vice President, Stantec, Edmonton Region. "This results in lower monthly utility costs that make this home attainable for more hard working families in Edmonton."
Highlights of the environmentally progressive features include:
a high-performance envelope that enhances energy performance, good health, air quality, etc.,

water efficient fixtures,

nativescaping,

infill development close to a bus stop,

geothermal heating,

solar PV panels, and

solar thermal panels for hot water.
"We are creating the ultimate energy-efficient precast concrete home. The project offers a solution that delivers on environmental, economic and social aspects of sustainability," said Rene Thibault, Western Canada Aggregates & Concrete Regional President, Lafarge North America.
The project will be the stepping stone for venturing into creating more sustainable residential solutions with precast concrete. Once complete, the home will be donated to HFHE.
"Habitat for Humanity is partnering with innovative companies and organizations to find sustainable solutions for affordable home ownership," said Susan Green, Chair, HFHE. "We are very grateful to Lafarge and Stantec for selecting Habitat as the beneficiary of this pioneering initiative."
The HFHE project was a featured presentation at Greenbuild 2011. Check out the Greenbuild presentation video - a great source for information on the project and how these kinds of opportunities continue to enhance the Alberta Chapter's reputation nationally and internationally for supporting innovation in our industry.
Double net-zero honours for Peter Amerongen
Congratulations to Peter Amerongen, president of Edmonton's Habitat Studio & Workshop Ltd., for receiving double honours during the 2011 Net-Zero Energy Home Coalition awards.
Peter was named 2011 Net-Zero Energy Home Champion of the Year while Habitat Studio won Net-Zero Energy Home Product of the Year for its PV awning.
Habitat Studio & Workshop Ltd. is a residential design/ build company specializing in energy efficiency and environmental responsibility.
"The calibre of individuals in the running for the Champion of the Year was amazing. When your name is mentioned in the same sentence with Richard Kadulski (a Vancouver architect who has specialized in energy-efficient, solar and climate-sensitive residential design for more than 30 years), that's a huge honour in itself," says Peter.
Peter's commitment to home energy conservation dates back to the 1970s energy crisis and he's been busy ever since. Following are some of his accomplishments:
His previous company, Amerongen & Caverhill Builders Ltd., built more R2000 houses from 1986 to 1994 than any other builder in Alberta.

He designed, developed, financed and managed the construction for Edmonton's Riverdale NetZero Equilibrium project. During the nine-month demonstration period, he hosted about 8,000 visitors during weekly open houses.

Since then, he has designed and completed two other net-zero energy residences in Edmonton.

Peter is now completing Habitat Studio's fifth net-zero energy project. The fourth and fifth projects are larger, more luxurious houses whose designs and specifications Peter adapted to achieve net-zero energy design.

Peter and his partners have designed and built 15 other houses with EGH ratings of 86 or better.
When he's not at his work station or on site, Peter is on the road sharing his expertise and experiences. He's given dozens of presentations and interviews, written many articles, has consulted on the guidelines for Edmonton's sustainable Larch Park subdivision, and designed (but not yet built) a near net-zero energy retrofit for a 1960s Edmonton bungalow - among many other projects.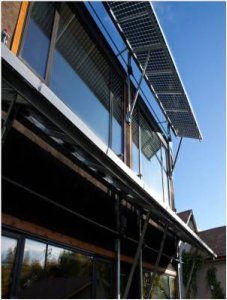 What makes the PV awning designed and constructed by Habitat Studio & Workshop Ltd. an award winner?
"It's a clever idea with multiple advantages. It solves a number of problems simultaneously," says Peter Amerongen, president of Edmonton's Habitat Studio & Workshop Ltd.. "The awning allows us to maximize passive solar gain on the home by having south-facing windows without having to worry about over-heating in the summer."
The notion of using an awning emerged while watching the performance of the Edmonton Riverdale NetZero Project during the open house period.
Habitat Studio observed that the window overhangs, which were designed according to accepted passive solar heating guidelines, were actually a compromise. Overhangs optimized for June 21 and Dec 21 blocked about a third of the potential solar heat available on a -25o day in late March. The same overhang allowed significant overheating in late August when the sun was lower in the sky.
"The PV awning solves this problem, adds space for PV modules and enhances the production of electricity from those modules."
In summer, when the photovoltaic modules are blocking the high summer sun, they are oriented directly toward it - producing more electricity. In winter, they move up out of the way of the sun and aim directly at the low winter sun and produce more electricity.
According to Retscreen analysis by Gordon Howell, tilting the awning to three positions - summer, spring/fall and winter - will provide a 16% increase in electricity production compared to the optimal fixed position. A further 3% increase in production could be achieved by automating the awning and having it track the sun. The optimal positioning of awning for solar gain control is not identical to the optimal positioning for maximum PV harvesting. The awning geometry and operation gives precedence to owner comfort and convenience.
So far, the awning has been installed on two houses in Edmonton - and the owners say their homes stayed very comfortable throughout the summer. To measure the solar gain improvements, thermo couples, a pyranometer and data logger have been installed at one home. Useful data should be available by spring 2012.
Discovery 4 net-zero home takes national honours
The Discovery 4 House, the innovative result of a partnership with Avalon Master Builder, SAIT Polytechnic, Climate Change Central and Carma Developers, was awarded Custom Project of the Year at the October 3 Net-Zero Energy Home Awards in Toronto.
Discovery 4 is the fourth home in Avalon's Discovery House series of research homes, Avalon's second completely net-zero home - and the first in a series of net-zero homes built on the SAIT campus.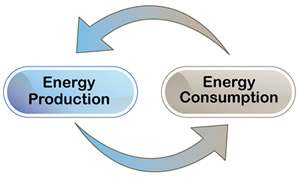 Designed by the DEB Design Group and in partnership with the Green Building Technology (GBT) group of SAIT's Applied Research and Innovation Services, Discovery 4 includes the largest array of solar electric panels on any residential home in Calgary. It features:
an advanced form of wall insulation

a balcony railing that generates all space heating

solar thermal window shutters that produce heat for domestic hot water

recycled hardwood floors, and

improved air quality.
"Although we received some outstanding entries in this category, the judging panel felt the Discovery 4 set a high standard for environmental performance in a very efficient, attractive and marketable package," says Sonja Winkelmann, Executive Director, Net-Zero Energy Home (NZEH) Coalition. "They saw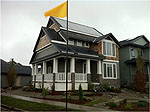 Ryan Scott (Avalon President) and Avalon Master Builder as true leaders and pioneers in advancing net-zero energy homes in Canada."
Winkelmann sees Avalon as a leader in voluntarily and proactively improving the performance of their products, and credits their success, in part, to their partnership with SAIT. SAIT was instrumental in the design integration of technologies, energy modeling and construction management of the home.
Avalon says Discovery 4 takes eco-smart home building to a new level of green, and will serve as a blueprint for future energy-efficient construction. Similar to Discovery 3, Discovery 4 House relies entirely on its own extensive solar and other renewable power
systems to produce as much or more energy as needed annually.
Many of the green features showcased and tested in the Discovery homes have become part of Avalon's standard specification package. Emerge Homes, a division of Avalon Master Builder, offers a unique environment of eco-friendly living with style and imaginative design that every homeowner hopes for.
The home was moved onto a fully insulated basement at 4 Elgin Meadows Circle SE in McKenzie Towne in July 2010. This year, 2011, marks the second year for the Net-Zero Energy Home Awards with finalists announced in five categories. Attendees included builders, renovators, product manufacturers, utilities and energy companies, academia, architects, engineers, as well as federal government representatives.
EcoAmmo honoured for environmental leadership
Walk into EcoAmmo's office, and you're immediately embraced by the airy, inviting, arty and uplifting interior. You're also witnessing some of the qualities that earned EcoAmmo its first place award for the one to 10 employee category of the City of Edmonton's first-ever Small Business Eco Challenge Award.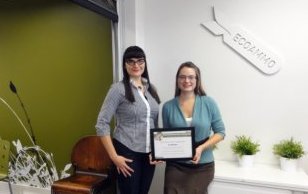 Combine EcoAmmo's low volatile organic compound (VOC) paint, its environmentally friendly flooring, its too-cool movable wall (cost-effectively made in Red Deer) and the salvaged and refurbished ergonomic office chairs with the "walk the talk" attitude of its three enthusiastic partners, and the reasons for their accolades from the City are obvious.
The Small Business Eco Challenge celebrates the environmental achievements of small business operating in Edmonton.
"We're conservers first. We put a lot of thought and effort into making the most we can of what we have," says Brandy Burdeniuk, EcoAmmo principal. "We even compost everything possible."
The trio guide and consult on elements including transportation, water use, energy use, carbon monitoring, event tracking and sustainable interiors and finishings. Their focus is operations monitoring - helping clients assess each element of their operation to improve its efficiency and reduce its carbon footprint.
"We test all kinds of different paints and floorings for our clients so they know what the true experience is going to be," says Stephani Carter, EcoAmmo principal and former Alberta Chapter, CaGBC Board member. "Our own office is designed to be disassembled if and when we leave this location."
The principals' dedication to all things green extends beyond office hours. Two of the three partners walk to work even in winter. One lives outside walking range - but her Smart Car keeps their transportation as fuel-efficient as possible.
The City of Edmonton award recognizes the firm's sustained dedication to the environment, noting EcoAmmo's green initiatives include:
use of energy-efficient lighting,

use of local food suppliers for catering,

maintaining a paper-free office (no printer, fax or copier), and

encouraging clients to implement water-saving strategies at events.
To read more on this award, to watch the video of the winners or to review the application for next year, please visit the City of Edmonton's website.
Alberta Chapter - part of the national team
Alberta is one busy province when it comes to sustainable building and related topics. Our Chapter is proud of its accomplishments and is energetically working toward the evolution of our industry within our borders.
We can attribute our achievements to the hard work and dedication of our Chapter Board, our members - and our Canada Green Building Council (CaGBC) colleagues from the national office and from across the country
.

Tanya Doran, Alberta Chapter Executive Director, liaises with her counterparts from National and all other CaGBC Chapters formally twice a year at CaGBC Leaders' Forums held in Ottawa, and sometimes almost daily on a range of routine matters that pay dividends for Alberta.
"The CaGBC Chapter reps have had some really progressive conversations this year on some very weighty topics including membership, educational opportunities and how best to support the mandate of our organization," says Tanya.
On the education front, Tanya is delighted to see course availability expanding to various mediums including on-demand courses, in-person workshops, webinars, private workshops and more. Courses from the foundational level through the 400 level are offered in a variety of formats. Check out the complete CaGBC course catalogue, which includes 12 new courses as of Oct. 31.
Membership has also been a pivotal point of discussion.
"The Chapters and National are all working hard to ensure members - corporate and individual - continue to consider the CaGBC as their primary source of green building identification and certification."
Edmonton's Eastgate office complex - looking for LEED Gold
There's a promise of gold in east Edmonton - LEED Gold - because of the impressive sustainable features of the Eastgate Environment Canada office building currently under construction.
The architecturally unique building, designed by Manasc Isaac Architects, offers 8,178 square metres of office and commercial space over three storeys. It is expected to achieve LEED Gold certification since it was designed around fundamental and sustainable design principles that take advantage of southern solar exposure and a green development site.
Features include: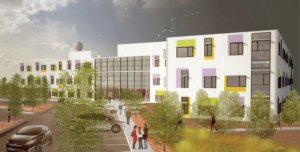 a high performance building envelope,

energy-efficient building systems that minimize the consumption of water, energy and materials,

operable windows to provide fresh air and natural cooling,

sustainable landscaping using indigenous, drought-tolerant species,

access to natural light for all spaces, minimizing the need for electric lighting,

flexible office space to accommodate future changes,

the ability to operate particular parts of the facility 24 hours a day, 365 days a year,

building design tailored to the needs of Environment Canada

significantly reduced environmental impact from both building construction and operations than a conventional office building, and

a combined heat and power plant to provide the building's heating, cooling and electrical needs.
The project is also designed to meet BOMA BESt Level 2 standards. BOMA BESt (Building Environmental Standards) is a national program launched in 2005 by BOMA Canada to address an industry need for realistic standards for energy and environmental performance of existing buildings based on accurate, independently verified information.
In addition to its sustainable attributes, the Eastgate office building features a bold design and massing guaranteed to make it stand out in a suburban office park. Located on 49 Street between 93 Avenue and 94 Avenue, the facility is expected to be completed by the summer of 2013.
This project is a design-build project with Clark Builders.
LEED Buildings: is energy conservation overshadowing the needs of the occupant?
by Linda Miller, MEDes, CPE
Since the inception of LEED in 1998, significant changes have been made in how we construct buildings to protect the environment. Governments, municipalities and organizations believe so strongly in this protection that they have developed policies or strategies to ensure that all new buildings and renovations meet LEED certification. While LEED is a significant step forward, it can also overshadow the people occupying these buildings.
Canadians spend 90 percent of their time indoors. As LEED buildings are occupied, it is becoming apparent that the needs of the people inside them are not being met in the areas of office layout, lighting, temperature and acoustics. Concerns exist that the design criteria under IEQ is narrow and primarily addresses the mechanical features of a building without fully addressing the needs of the occupant. Research shows that post-occupancy experiences in LEED buildings are mixed.
From its inception LEED has placed a high value on the comfort and health of a building's occupants. As the framework continues to evolve by responding to the needs of the industry there is an opportunity improve the health of the occupants further by incorporating ergonomics into the rating system.
I am currently working on a research project at Boston University exploring the opportunities for incorporating ergonomics into LEED and further improving the health of the occupants. To achieve this I need your help. I am looking for green building leaders to provide me with their perspective, knowledge and ideas for improving the LEED rating systems.
Your participation in an anonymous 15 minute survey will help develop tools, capture learnings and develop resources for improving the buildings of the future.
Please click here to participate.
Please note: Linda will share the results of her survey with Alberta Chapter, CaGBC members when they are available. Remember, the more input she receives, the more valuable the results will be. If you meet the survey criteria of being 18 years of age or older and manage or support a LEED policy within your organization, please invest 15 to 20 minutes - and support a valuable research project.