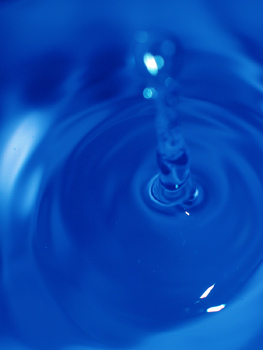 Design, Installation & Management of Rainwater Harvesting Systems
September 19 - Edmonton September 20 - Calgary
This one-day course will focus on the regulatory and technical aspects of rainwater harvesting (RWH) systems for both residential and ICI (Industrial, Commercial, Institutional) buildings. Technical aspects discussed include rainwater catchment and conveyance, tank selection and sizing, rainwater treatment, make-up ("top-up") water system and backflow prevention, and handling overflows from rainwater storage tanks. For each of these topics, the regulatory framework will be addressed.
Participants attending the course will be provided with a copy of the Alberta Guidelines for Residential Rainwater Harvesting Systems.

The course will discuss the recently released 2010 edition of the National Plumbing Code, and how it will impact the design and installation of Rainwater Harvesting Systems
TARGET AUDIENCE: The target audience for this course includes contractors, builders, designers, architects, regulators or anyone interested in learning about the design, installation and management of RWH systems.
LEARNING OBJECTIVES:
Identify the regulatory framework pertaining to RWH in your province, with particular focus on applicable code provisions
Understand the issues associated with RWH systems, identify components of a RWH system, and define technical aspects of RWH systems
Describe the similarities and differences between rainwater harvesting systems in residential applications and in ICI applications
Apply the contents of the guidelines for Residential Rainwater Harvesting Systems to the design, installation and management of RWH systems
Utilize the Rainwater Harvesting Design & Costing Tool (Microsoft Excel-based software) to size rainwater storage tanks, size pump systems and generate RWH system cost estimates
LEVEL / CEUs:
Level 200, 6 GBCI CE Hours
FEES:
National Members

Non Members

Chapter Members

Early Bird*

$300

$360

$300

Regular

$325

$495

$325

*Early Bird available up to two weeks prior to event - register today to save!
Invitation to Participate:
Alberta Green Building Products & Technologies Mission
Greenbuild International Conference and Expo
October 4-7, 2011 Toronto
The U.S. Green Building Council's Greenbuild 2011 is the world's premier event dedicated to the business of green building products, practices and technologies. With the green building market expected to exceed US$173 billion by 2015, this first ever Greenbuild held outside the US, will attract building industry professionals from around the world, including architects, engineers, facilities managers, developers, contractors, builders, interior designers, and product manufacturers. With over 1000 exhibitors and an estimated 20,000 attendees, Alberta's green building products and capabilities showcase will be well positioned in this dynamic marketplace.
The Government of Alberta in cooperation with the Alberta Chapter- Canadian Green Building Council (CaGBC) extends an invitation for your company to participate as an Associate Exhibitor in the Alberta exhibit program at Greenbuild 2011.
Associate Exhibitor:
Your company literature (25 pieces) will be displayed in the Alberta exhibit, (however due to limited space, products or demonstrations cannot be displayed).
A one page profile, as provided by your company (approximately 200 words) will be inserted in the Alberta Green Building Products and Technologies Directory, to be distributed at the event.
Alberta companies attending or already exhibiting at Greenbuild 2011, are welcome to have their literature displayed in the Alberta booth.
No Participation fee.
Please forward your expression of interest to Orest Warchola, Government of Alberta.
For more information, please contact;
Orest Warchola Senior Director, Trade and Investment Alberta International and Intergovernmental Relations Ph: (780) 427-6257 Email: orest.warchola@gov.ab.ca
We hope you are able to join us at Greenbuild 2011 in Toronto.
Green Associate Study Course
Calgary - September 27 & 28
Get ready to write your LEED Green Associate exam in this fall!
The LEED Green Associate Exam is an introductory level exam for individuals who wish to

demonstrate a general knowledge of LEED and green building practices, or continue on to more advanced LEED credentials, such as the LEED AP with specialty.
The LEED Green Associate study course is an important element of an individual's study plan. It provides opportunities to gain and test new knowledge through the use of lecture, small and large group activities, and practice test questions.
*Any CaGBC workshop will meet eligibility requirements for the Green Associate exam.
TARGET AUDIENCE:
The target audience for this workshop is individuals studying for the LEED Green Associate exam. This may include architects, engineers, interior designers, project managers, real estate agents, product manufacturer representatives, students, and any individuals working or interested in the green building industry.
OBJECTIVE:
Identify the LEED credit categories

Identify the general concepts, technologies and strategies associated with each credit category

Describe the purpose of each LEED rating system

Successfully register for the LEED Green Associate Exam
FEES:
National Members

Non Members

Chapter Members

Early Bird*

$550

$650

$550

Regular

$625

$740

$625

*Early Bird available up to two weeks prior to event
Registration include: workshop material, morning coffee break and lunch
Passive House Tra
ining Program
Calgary - Sept 12-16
Join the Canadian Passive House Institute for their Passive House Training Course! Each course is a challenging and intensive full week of instruction. You will have the knowledge and tools to design and build Passive Houses in all parts of Canada!
Training material is divided into 17 modules as follows:
•Passive cooling and thermal comfort in summer

•Developing confidence with the PHPP

•Passive House economics

•Construction site management and quality control

•Electrical Energy

•Design exercises - individual and group

•Renovation using Passive House components

•Case studies: Passive Houses in Canada

•Passive House history and design principles

•Passive House definition and criteria

•Building envelope

•Thermal bridging

•Airtightness

•Windows

•Passive House ventilation fundamentals

•Balanced ventilation units with heat recovery

•Principles of heating systems for Passive Houses
Click here for more information.
Call for LOIs for Renewable Energy and Clean Energy Systems Demonstration Projects
Natural Resources Canada has announceed funding for Renewable Energy and Clean Energy Systems Demonstration Projects.
The deadline for submitting letters of interest is September 27, 2011. Click here for more information on the eligible tecchnologies, applicants and projects.
---
News & Views is the biweekly e-blast of the Alberta Chapter, Canada Green Building Council.
Do you have a short submission you would like included or websites you would like to share? E-mail Tanya Doran, Executive Director.