Master speaker Mark Hartman
Green financial tools - the game changer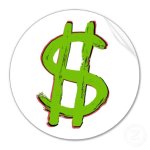 Look beyond the obvious. Look beyond the direct energy and greenhouse gas savings to be had when financing is provided for retrofits.
Mark Hartman, with the City of Vancouver's Sustainability Group, is just the man to take us on a guided behind-the-scenes tour.
"A huge benefit is the stimulation of a green economy with its spinoff green jobs. For example, Vancouver is estimating $200 million in new green job activity. A second, pivotal benefit to green financial tools is capacity building - funding start-up companies for weather stripping, for example, and lowering the costs of renewable energy by dramatically increasing the number of renewable energy systems installed annually," he says.
Vancouver is one thing - but can the B.C. tools be applied in Alberta?
"Alberta has potentially a much greater opportunity for greenhouse gas reductions than Vancouver does. First, Alberta is a lot colder in the winter. Second, Alberta has a significantly higher carbon intensity of electricity. Many barriers to adoption such as the "split incentive" are similar, so opportunities exist in both jurisdictions."
Mark says Vancouver credits the financial tools as the most significant action the city has taken to reduce GHG in order to meet its "20% by 2020" targets.
"Delegates will see how financial tools can transform their communities and rapidly accelerate action on climate change. They will see how enabling financial tools becomes a "game changer" rather than just another marginal opportunity."
Master speaker Trina Larsen
Living Building Challenge
A presentation about a new concept called the Living Building Challenge, defining the most advanced possible measure of sustainability in the built environment, caught Trina Larsen's imagination when she attended the 2006 Green Build conference. Not surprisingly, Trina signed up as an ambassador for the program when the call came out in 2009.
"I'm enthusiastic about the idea of pushing sustainable building design to the next level. We have a large penetration on the LEED side and people are asking what's next – can we do more, can we do better?"
Yes, we can do better. "The next level is 'do no harm.' One of the requirements of the Living Building Challenge is to use zero net energy. We have buildings in Alberta that have achieved that. Another Challenge is net zero water – using captured rainwater and closed loop systems then filtering the water to at least as good a quality as the water you used," Trina says.
Answering the Living Building Challenge isn't easy. "It's not designed to be easy, but there are buildings in all climates that have reached these goals. There are two buildings registered in north-western Ontario and several in B.C. – but none yet registered in Alberta. We have some challenges because of our climate."
An interesting fact: the Challenge is not based on model projected use, but rather on actual use so registered buildings are assessed after a full year of operation before they become eligible for certification.
"So far, only 60 buildings are involved worldwide. This is leading edge stuff. We need to change our thinking about design and building strategies, but it's doable. Each one of the imperatives in the program has been done somewhere."
With appreciation and thanks to our sponsors
The wide range of services, events and professional development opportunities - including the Sustainable Building Symposium - offered by the Alberta Chapter, CaGBC would not be possible without the support of our many sponsors.
The Board of the Alberta Chapter offers its appreciation and heartfelt thanks to all Chapter sponsors (at left on home screen) ending their sponsorship term this month. The chapter welcomes back many long-term supporters and introduces several new sponsors for the upcoming year, which begins with the Sustainable Building Symposium.
Our sponsors form valued and integral partnerships with our Chapter.
Why one sponsor chose to support our work:
Enermodal Engineering is the most successful sustainable built environment consultancy in Canada, with commitment to and technical expertise in all aspects related to delivering environmentally responsible and healthy LEED buildings. Our vision of being "Agents of Green Change" for the construction industry has a close synergy with the vision of AbCaGBC for a "transformed built environment leading to a sustainable future." We see great value in the role that the Alberta Chapter, CaGBC is playing in raising the awareness and standards of more sustainable buildings across our challenging climate in Alberta and we are proud to be a sponsor and to have a continued involvement with their success.

- Matt Grace, Enermodal Engineering Ltd. Division Head for Western Canada
Book review by Jennifer Hancock
Slow Death by Rubber Duck: How the Toxic Chemistry of Everyday Life Affects our Health
by Rick Smith and Bruce Lourie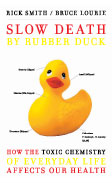 With the arrival of spring, a time of cleaning and renewal, and with the Sustainable Building Symposium quickly approaching, it seems the perfect time to review and read this book.
By experimenting on themselves, the authors, Rick Smith and Bruce Lourie, reveal the potential danger of substances like fire retardants, phthalates, mercury and anti-bacterial products (to name a few). They discuss how toxic substances get into our bodies and, importantly, how we can avoid them.
The book starts off by giving a brief history of pollution and then details how the authors tested themselves by taking blood and urine samples before, during and after exposure to many commonplace foods and household items. Rick and Bruce then explain the history and applicable research of seven common substances and follow it all up with a chapter called "Detox" or how to avoid excess exposure to toxic substances.
Although this book is disturbing to read at times and can be quite technical in style, it is well worth the effort. Not only is it eye opening, but it leaves us with the hope and knowledge that our consumer choices really do matter. It is the authors' opinion that we can make a huge impact on our level of exposure to toxic substances just by altering our purchasing habits of food, furnishings, clothing and other household items. Ultimately, this book provides the knowledge and the guidance we need so that we can make smarter consumer and life choices.