City of Medicine Hat hosts LEED® core concepts & strategies workshop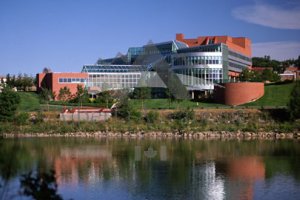 Consistent with its commitment to LEED principles and practices, the City of Medicine Hat is hosting Alberta's first LEED workshop held outside Calgary or Edmonton. The LEED Canada Core Concepts and Strategies Workshop, April 14, outlines details about LEED rating systems and sustainable building concepts, offering a crucial stepping stone to those wanting to increase their overall understanding of LEED or wanting to pursue the future LEED Green Association (Tier 1) credential.
Provincial product profiles – climate-controlled irrigation systems
by Andrea Pelland & Stephani Carter, of EcoAmmo and Green Alberta
A major trend for this year is related to post-occupancy evaluations and data. The green building industry has made the transition from merely getting everyone excited about building green to actually building green, projecting efficiencies and entering an era where the 'proof is in the pudding,' or, in this case, 'the proof is in the post-occupancy data.'
In order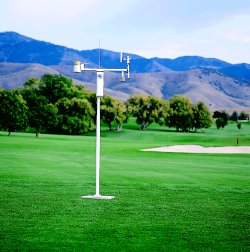 to prove that green buildings are performing as well as the projections, we need to measure and track everything we want to impact positively, including seeing building performance as a system – energy, water, indoor air quality, and even the grounds associated with the building! The mere placement of a viewable and interactive meter can increase efficiencies 3% to 5%. As the old management adage goes, 'You can't manage what you don't measure.'
In Alberta we have several emerging service providers to help measure and track performance. One such leader is ExactET, providing Climate Controlled Irrigation Services. Just by connecting to their network of local weather stations they can reduce a client's potable water use for irrigation by 40% to 70%! Coupled with the use of auxiliary or grey water approved irrigation equipment, potable water use can be completely eliminated! ExactET's services can aid in achieving up to 7 credits and one prerequisite in the new LEED-EBOM (Existing Buildings: Operations & Maintenance) Rating System. For more information, see www.exactet.ca or www.greenalberta.ca.
Clean tech – defining its role in sustainable communities
In early March during the 10 working sessions comprising the Status of Clean Technologies symposia, many of you immersed yourselves in discussion and debate on how clean technologies support the larger concepts of sustainable living. The symposia, co-hosted by the Alberta Council of Technologies and the Alberta Chapter, Canada Green Building Council, attracted about 200 in Calgary and 250 in Edmonton.
Those discussions will help establish the clean tech industry as part of the larger community dedicated to helping ensure safe and secure, robust and sustainable communities.
"It's really about starting the conversation," says Tanya Doran, Executive Director Alberta Chapter. "The different perspectives offered during the working sessions brought about some really innovative and constructive recommendations."
The 40+ recommendations that emerged from the discussions will be reviewed, revised and approved in September, at Alberta's first clean-tech industry convention. Stay tuned for details.
The symposia also featured a keynote presentation from David Bromley, Bromley Engineering Ltd., on Avenir, a $1.8 billion development located west of St. Albert and uniquely designed to show the returns from clean technology.
View the symposia Webcast or the proceedings for full details.
The Living Building performance standard program has hit the road. With more than 60
Living Building projects pursuing certification in North America and a corresponding number of requests for introductions to the program, Living Building managers are making the information available in person across the continent.
Six workshops, all targeting advanced practitioners, are being held this April in Canada, with the road show stopping at Calgary's Mount Royal University on April 20.
Each workshop is six hours long and includes a variety of tangible benefits such as relevant printed material and a one-year membership in the Living Building Community. The workshop has been approved for 6 GBCI CE hours for LEED APs. Cost is $475. For more details or to register, click here.
Book review by Trina Larsen, P.Eng., M.Sc, LEED AP
Blessed Unrest – How the Largest Movement in the World Came into Being, and Why No One Saw It Coming
by Paul Hawken, 2007
"If you look at the science that describes what is happening on earth today and aren't pessimistic, you don't have the correct data. If you meet the people in this unnamed movement and aren't optimistic, you haven't got a heart." – Paul Hawken
Blessed Unrest gives unity to diverse organizations dedicated to addressing harmful policies, laws or endeavours. Each individual group exists to mend something – be it social injustice, environmental degradation, corporate greed or a local problem. The movement is nameless and leaderless, and yet it's gaining power due to the involvement of committed individuals taking on one or more issues. Paul Hawken explores this wide-ranging movement, looking at history, participants, aims and ideals. As members of the Alberta Chapter of the CaGBC, we, too, are part of this movement.
Paul Hawken weaves the different organizations' threads together from a refreshing, measured viewpoint. The diversity of ideas is fascinating, and without guidance it's often hard to see the commonalities between them. I had never previously considered how an indigenous self-government organization and an urban farming group could be connected. In addition to Paul Hawken's engaging narrative, the book's appendix is fascinating. Taking up over one-third of the pages is a list of the organizations' foci – from agricultural policy to weapons.
Ultimately, Mr. Hawken believes the movement is unified by ideas, not ideologies. His book provides an uplifting perspective of what is going right in the world.
LEED® for Documentation Workshop
The first-ever CaGBC LEED documentation workshop will be held April 7 in Calgary. The one-day workshop will detail the current LEED documentation process and will outline the tools in place to assist in seeking CaGBC LEED certification for New Construction.
The target audience for this workshop are individuals and organizations seeking CaGBC LEED certification for their projects under the NC 1.0 Rating System and Addendum. More specifically, this workshop is focused to those individuals who will be coordinating and submitting certification applications.
For more information and to register click here.
f you've got a yen to start a serious search for your dream green job, you may be on to a good thing. While other careers are suffering, green is the colour of the future. Read on!
LEED® ND: Promoting Sustainable Practices and Standards
by Mark Laroche, President and CEO of Canada Lands Company (CLC)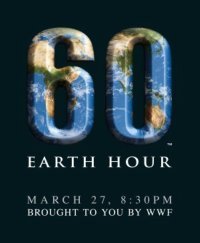 52% – that's the approximate percentage of Canadian adults who participated in Earth Hour 2009 by turning off their lights. This high rate of participation is another sign of just how conscious Canadians have become of environmental and sustainability issues – and in particular the importance of measuring our energy consumption. Without measurement, changing our consumption habits becomes much more difficult.
For companies involved in land development, such as Canada Lands Company (CLC), where I work, the popularity of Earth Hour and similar events signals something we have been aware of for some time -- the increasing importance of environmental sustainability concerns at the local community level, including real estate development.
In response to this trend, land developers are seeking ways to position themselves as in-tune with the times and on the leading edge. Pursuing green development standards, such as Leadership in Energy and Environmental Design for Neighbourhood Design (LEED® ND), represents one great way to achieve these objectives.
Seeking LEED® ND designation is one way to not only promote sustainable development through our projects - it's also an excellent way to embed sustainable practices as company standards, and to make them part of our company's DNA.
In our experience, practices such as applying New Urbanist design principles, good environmental stewardship and/or commemorating the heritage of a property improves the financial return of our projects. That's because these practices translate into specific measures (pedestrian-friendliness, narrower streets to calm traffic, etc.) that increase the perceived community value of the projects.
And the community/stakeholder reaction we've received regarding LEED® ND has reinforced this previous experience.
We have three projects registered with LEED® ND's pilot program – Currie Barracks (Calgary), Garrison Crossing (Chilliwack, BC) and a portion of Village at Griesbach (Edmonton). To date, two (Calgary and Edmonton) have been certified Stage 2 Gold.
Currie Barracks was the first project in Canada to achieve LEED® ND Gold Certification for an approved plan, and is the largest such project (196 acres) in the world to date. To achieve this high level of certification, the plan for Currie Barracks emphasizes such elements as a rich mix of land uses, higher densities, public transit, a pedestrian orientation, the preservation of trees, low-impact design for storm water management, and the refurbishment of a number of historical buildings and landscapes.
For CLC, it is a point of pride for us to be involved with LEED® ND, as we are helping (as are other participating Canadian firms) to ensure there is Canadian input into the evolution of this global standard.
Although LEED® ND is new, we have found it to be very compatible with CLC's general practices and approach. As an example, even though LEED® ND did not exist when our Garrison Crossing project received its zoning, design and construction approvals in August 2003, we submitted the already -developed project for LEED® ND designation. This was also true for our Calgary project as well.
Why? Because we were very confident that the New Urbanism/sustainable design objectives developed and applied by our project team would be consistent with the criteria of LEED® ND.
Are there costs associated with seeking LEED® ND designation? Certainly, Seeking LEED® ND designation for Garrison Crossing has, for example, involved approximately $100,000 in consulting fees, a $20,000 entrance fee, and the investment of many hours of work by CLC employees.
And, obviously, since LEED® ND is new, one also needs to invest time building relationships with development stakeholders, including city planning and engineering departments, as well as utility company representatives, to familiarize them as necessary. When it comes to helping municipalities establish a clear check-list of items to look for when analyzing a project's sustainability, LEED® ND can offer some obvious value.
All this raises the question of what we can expect in terms of LEED® ND's next evolutionary step as it pertains to Canada. The growth of the Canadian Green Building Council (CaGBC) is welcome in this respect, because the CaGBC can help ensure LEED® ND overcomes the usual climate/conversion/Canadian equivalency issues/etc. that can crop up when a U.S.-designed system is applied in Canada.
It's worth pointing out that CaGBC is making an effort to produce materials in both French and English. This should help ensure interested parties in all parts of Canada can access information about LEED®.
Our corporate vision at CLC is "Innovation, Value and Legacy" – we find LEED® ND fits comfortably into this set of goals. We look forward to observing – and, through our registered projects, participating in – LEED® ND's evolution in the years to come.
To learn more, visit www.clc.ca.